Back to News
OHHC-Woodsfield Welcome Nurse Practitioner
Posted 07/17/23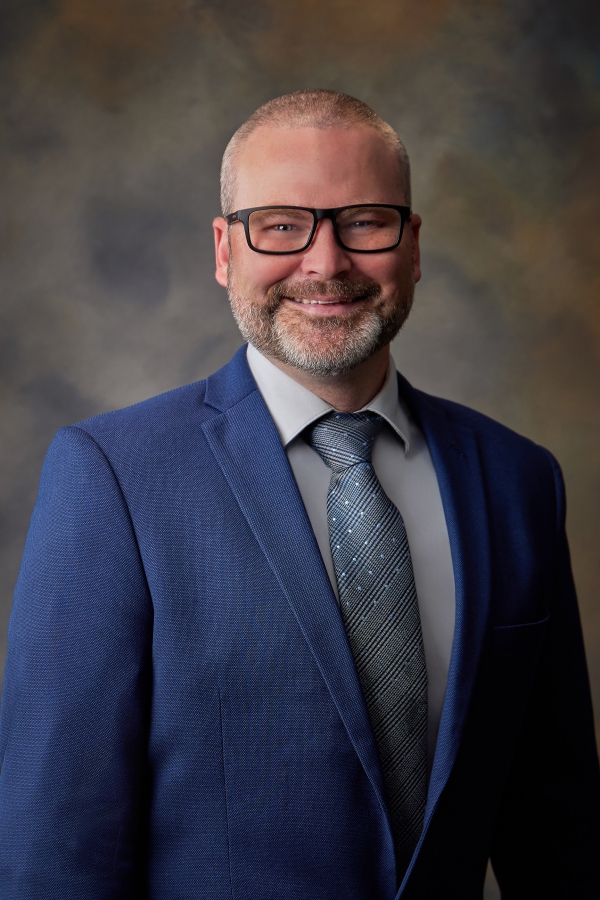 Ohio Hills Health Centers is pleased to welcome Ryan Gallagher, a Board Certified, Adult Geriatric Nurse Practitioner to Woodsfield. The addition of Ryan to the OHHC team will allow the Woodsfield Health Center to expand its ability to accommodate walk-in patients, provide same day appointments and to continue the provision of early morning and evening hours.
"Ryan is a tremendous addition to our team. He has a strong nursing background which includes emergency care and critical care transport," said Jeff Britton, CEO, OHHC. "Ryan is a team player, passionate about delivering quality care and supports OHHC's mission to make healthcare accessible and affordable for all area residents. He is great fit for OHHC and the Woodsfield community."
Ryan has been a registered nurse for 13 years and a paramedic since 2004. He has a strong background in nursing and has a proven ability to promote and build positive relationships with his patients, staff, and community members. In addition to the Emergency Department and Critical Care Transport, Ryan has also worked in IV therapy and as a Clinical Instructor at Ohio University Eastern.
Ryan obtained an Associate of Nursing degree from Belmont College, and a Bachelor's in nursing from Franklin University, Columbus, Ohio and his Masters in Nursing from Ohio University, Athens, Ohio. Ryan is Board Certified in Adult Geriatric Acute Care as a Nurse Practitioner.
"I am excited to be starting a new career at OHHC", said Ryan Gallagher. "I am looking forward to working with walk-in patients and those with acute and urgent needs. I am also eager to establishing new relationships with the community, my patients, and staff."
A nurse practitioner is an advanced practice registered nurse that has additional education and experience. A nurse practitioner is able to prescribe medications, perform in-office procedures, communicate diagnoses, and order and interpret diagnostic tests. Nurse practitioners are integral members of the health care team in many hospitals and clinical practices.
Ryan will begin at OHHC-Woodsfield August 28th the new Woodsfield location-584 Lewisville Road, Woodsfield, Ohio 43793. His hours will be Monday and Thursday 8 am-7 pm and Tues and Friday 8am-4:30pm. Ryan is currently accepting patients. To schedule an appointment with Ryan Gallagher at OHHC-Woodsfield please call 740-239-6447.
Photo: Ryan Gallagher, Adult Geriatric Acute Care, Nurse Practitioner