Back to News
Ohio Hills Health Center-Barnesville Dental Open House
Posted 06/20/23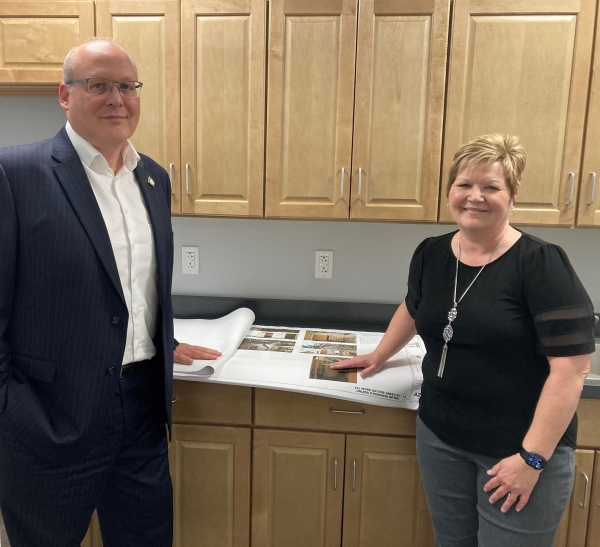 The new Ohio Hills Health Center-Barnesville Dental will host a Ribbon Cutting and Open House on Friday, June 30th from 2-4 pm. Everyone is welcome.
"Ohio Hills Health Centers is extremely pleased to open our new dental office in Barnesville," said Jeff Britton, CEO, OHHC. "This new facility aligns with our mission of making health, dental and behavioral health care affordable and accessible for all area residents. The new Barnesville Dental Center will allow us to accommodate additional dental patients due to increased space and addition of the latest technology."
OHHC-Barnesville Dental is located at 101 East Main Street, Barnesville, Ohio. The Ribbon Cutting and remarks will occur at 2 pm followed by a tour of the facility.
"We are extremely grateful to the community, USDA, our elected officials, and area foundations for the support we have received to make the Dental Center a reality," said Jan Chambers, Director of Outreach and Development. "This is a project that will provide tremendous benefit to area residents, particularly those who have difficulty accessing dental care. I encourage everyone to stop out and to tour the new facility."
Dr. Robert Brewer will be the primary dentist at the new facility, which will replace the Barnesville Medical Center location beginning in July. For information or to schedule an appointment call 740-239-6447.
All community members are welcome to attend the Ribbon Cutting and Open House. If you have any questions regarding the ribbon cutting, please call Jan Chambers, OHHC, 740-425-5167.
Photo: Jeff Britton, CEO, OHHC and Debbie Fisher, RN, BSN, Director of Quality and Clinical Systems reviewing final plans for the new OHHC- Barnesville Dental Center