Back to News
Ohio Hills Health Center is Offering a Class - Living with Diabetes
Posted 10/09/23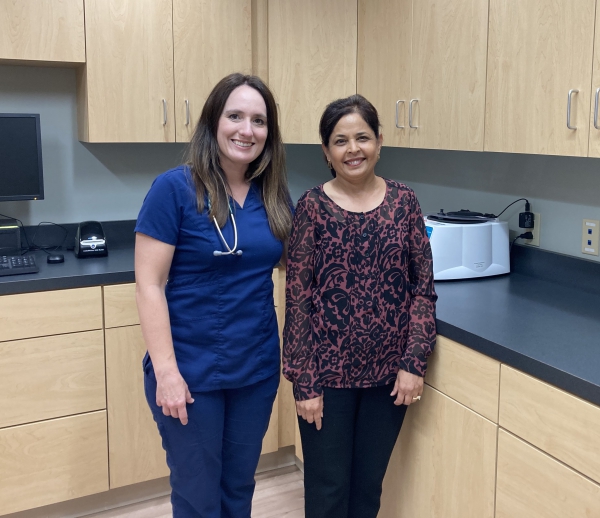 Ohio Hills Health Centers is offering a free, educational class for individuals diagnosed with diabetes or pre-diabetes. "Living with Diabetes" will be held at the Library Annex on Wednesday, November 1st from 3:00-4:30 pm. The class is open to anyone in the community. You do not need to be a patient of OHHC to participate. Family members are also welcome to attend as their knowledge and support can make a difference for a family member who has diabetes.
The class will be presented by Lauren Wooten, M.D. and Joginder Kaur, Registered Dietitian. Topics covered will include understanding and managing diabetes, nutrition and meal planning, and healthy living with diabetes.
"Being diagnosed with diabetes can be overwhelming. Education and support are essential to manage diabetes," said Dr. Wooten. "It is important for us to provide our patients and community members with the tools to prevent the negative outcomes from diabetes and to live a healthier lifestyle. This class will provide participants with a basic knowledge of diabetes and an understanding of the importance of modifying their behavior to be able to successfully self-manage their diabetes."
November is Diabetes Month, so it is an appropriate time to get educated, and to find resources to help individuals with diabetes to live a healthier lifestyle. Unfortunately, the numbers are staggering. Over 37 million Americans have diabetes and another 96 million have prediabetes. Diabetes is growing at an epidemic rate in the United States and in our region.
"Many people worry about having to adhere to a strict diabetic diet, however I want to emphasize that in many ways a diabetic diet is just a healthy diet," said Joginder Kaur. "I will present a number of easy ways you can modify your current diet to help you lead a healthier lifestyle. And I will share some simple recipes to get participants started."
Everyone is welcome to attend this class which will be held at the Barnesville Library Annex, 611 N Chestnut St, Barnesville, Ohio 43713. Please call 740- 239-6447 for additional information.
Photo: Lauren Wooten, MD and Joginder Kaur, Registered Dietitian