Back to News
The Elda Rubel Wellness Fund Established at OHHC
Posted 08/15/22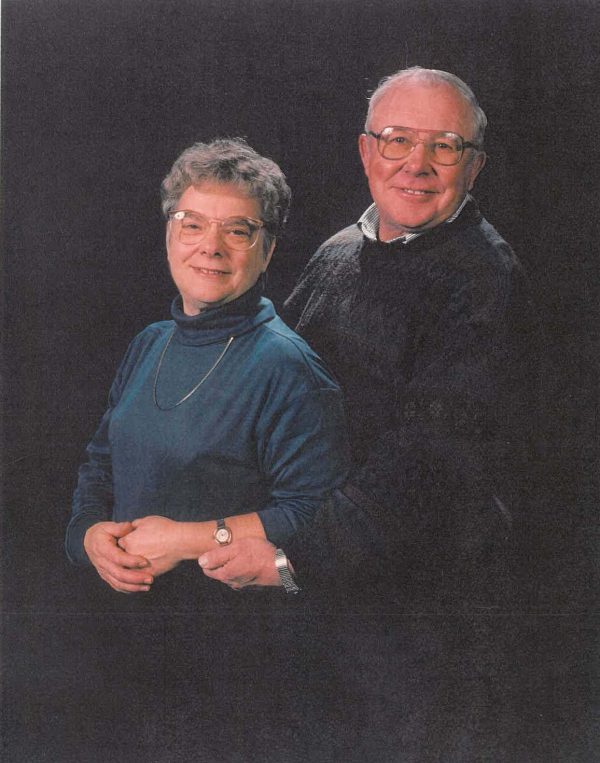 The Elda Rubel Wellness Fund was established courtesy of Neil Rubel to promote community wellness, health education and health screenings. The Fund is in collaboration with Ohio Hills Health Centers to work to improve the health of all area residents.
Neil and Elda were advocates of good health and understood the important role that nutrition and health screenings played in maintaining one's health. After Elda's death in 2012 Neil looked for a way to honor Elda and to give back to the community. Neil established the Elda Rubel Wellness Fund as a way to recognize Elda and to help others.
"It is with deep appreciation, that the Ohio Hills Health Centers accepts this funding to establish the Elda Rubel Wellness Fund at OHHC," said Jeff Britton, CEO, OHHC. "This fund is extremely meaningful as it honors Elda and, in her memory, it will be used to improve the health of community members. We would like to extend our thanks to Neil and his family for this wonderful gift in memory of Elda."
Elda Rubel spent many of her days on a farm enjoying the simple life with a ready smile and laugh for friends and strangers alike and was filled with kindness and love for those around her. She was a strong woman and a breast cancer survivor (diagnosed and treated in 1982) and became a champion for women's health, living life as a constant support for other women who were diagnosed with cancer. The purpose of this fund is to carry on her name, to provide health education, and to increase health awareness, prevention and treatment through quality medical care and healthy nutrition choices.
The Elda Rubel Wellness Fund will be used to offset the cost of OHHC lab screening events for those with financial need and also to provide health education. OHHC Lab Screenings include CMP, TSH, LP, CBC and HCV, HIV, A1C, PSA and Vitamin D. Colorectal Cancer Screenings are also available. If you are a patient at OHHC let your provider know you are having difficulty affording needed lab work and they can provide a voucher to cover the cost of the screening. If you are not a patient at OHHC financial assistance is still available. You are welcome to attend one of our scheduled Lab Screenings in Barnesville, Quaker City or Freeport and you will be asked to complete a simple financial verification to determine your eligibility.
"Neil is an outstanding community citizen and OHHC is extremely grateful for his support," said Jan Chambers, Director of Outreach and Development. "Neil is a leader in community health, and he has a deep appreciation and understanding of how nutrition and prevention can make a significant difference in good health."
If you have questions regarding financial assistance available for lab screenings please call Jan Chambers, Director of Outreach and Development at 740-425-5167.