Portal Access to Lab Results (Patient)
---
The lab results available for viewing on the Patient Portal are those lab tests that were drawn at one of the Ohio Hills Health Centers offices. Testing done at another location (for example, a hospital) may not be available for viewing on the OHHC Patient Portal.
---
Patient brings up Dashboard on Patient Portal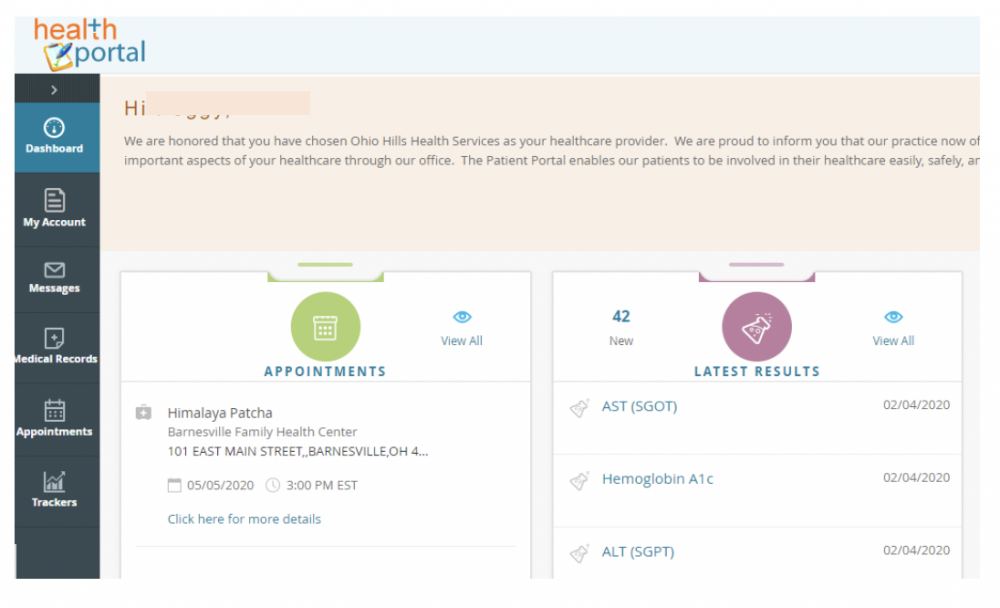 The latest lab tests will display on the dashboard.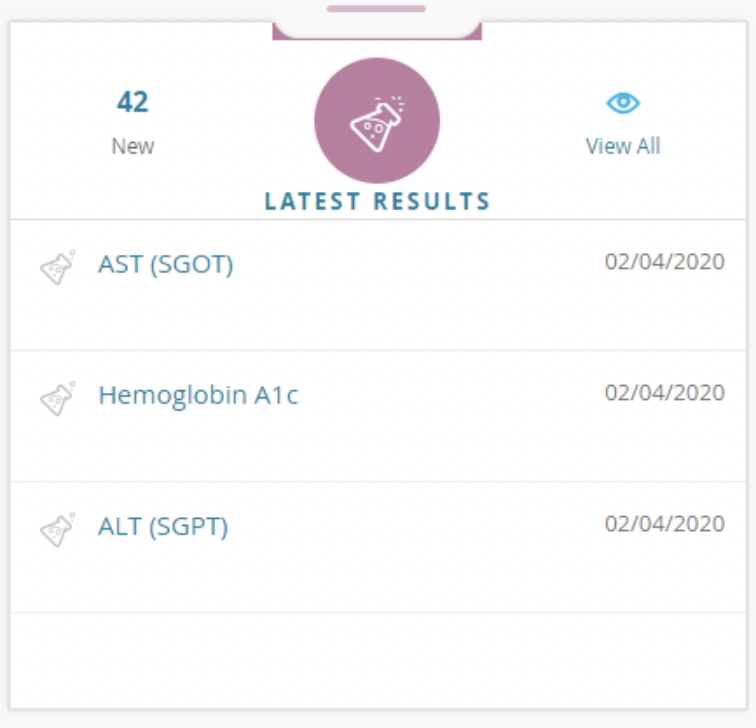 There is an option to "View All"

In order to view results of a lab test performed at Ohio Hills Health Centers, click on the desired lab's name.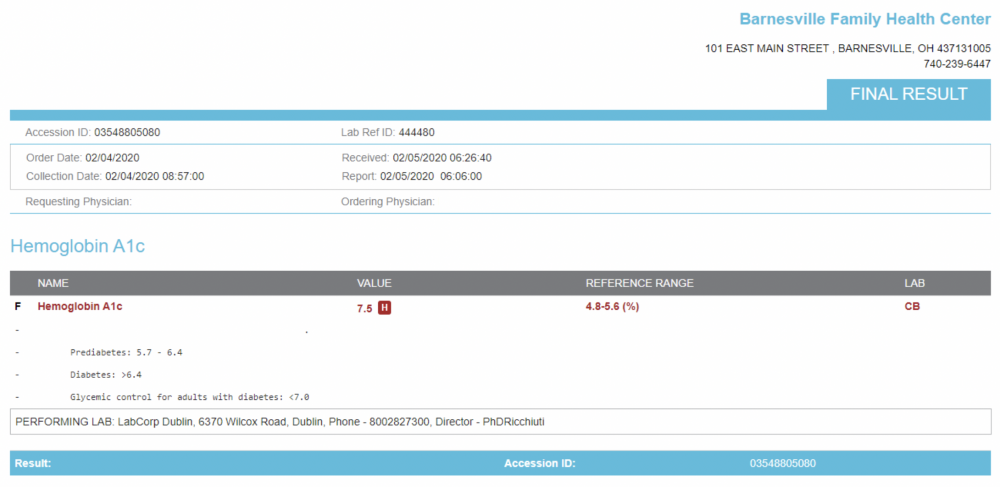 Lab results will display with value & reference range. Results outside reference range will be highlighted & marked as "H" or "L".